Posted by Mike at Gde Traffic?
As more companies and businesses shift to operating remotely, will graphic designers be able to fully work from home? Here is everything you need to know for success at home.
---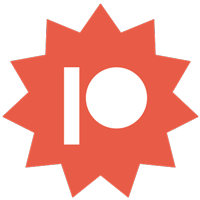 Support Wellfed – This platform is made possible by your support. If you enjoy any of our content, please consider joining one of our Patreon memberships here.
During my time as a professional graphic designer I have heard mixed opinions about working from home. I have met creative directors and managers that were adamant on being in the office and interacting with coworkers for design to 'happen'. On the other hand I have also had a few roles and opportunities where I was fully able to work from home comfortably without any judgement or guilt. Not to mention, at the time of writing this article most businesses and companies have moved to requiring employees to work from home for safety reasons.
Being a graphic designer comes with the fortunate opportunity to work from home or wherever you want in the world. As a graphic designer part of your role is to bring together ideas and create visual graphics to communicate those concepts. As technology continues to advance and the industry becomes more progressive, there are tools that enable graphic designers to truly work from home no matter the distance between the client and you. In this article we'll go over why graphic designers can work from home, what companies have made the switch, where to look for remote jobs, and tools you can use to make working from home a breeze.
How To Be A Successful Graphic Designer From Home
Qualities
While we might agree that graphic designers can work from home. I think it is important to also understand what makes a successful graphic designer? To be a successful graphic designer there are three qualities I believe you need to possess. You need to be a talented maker, a great communicator, and also a great listener. If you find yourself having only one of these qualities or missing one then don't worry because you can always find a partner to work with that compliments you. These are also qualities that you can teach yourself so don't be afraid to take the time and focus on improving the area of skill you think you lack. Being a great maker, communicator, and listener allows you to truly understand what your client is asking for and turn their feedback into beautiful visual solutions.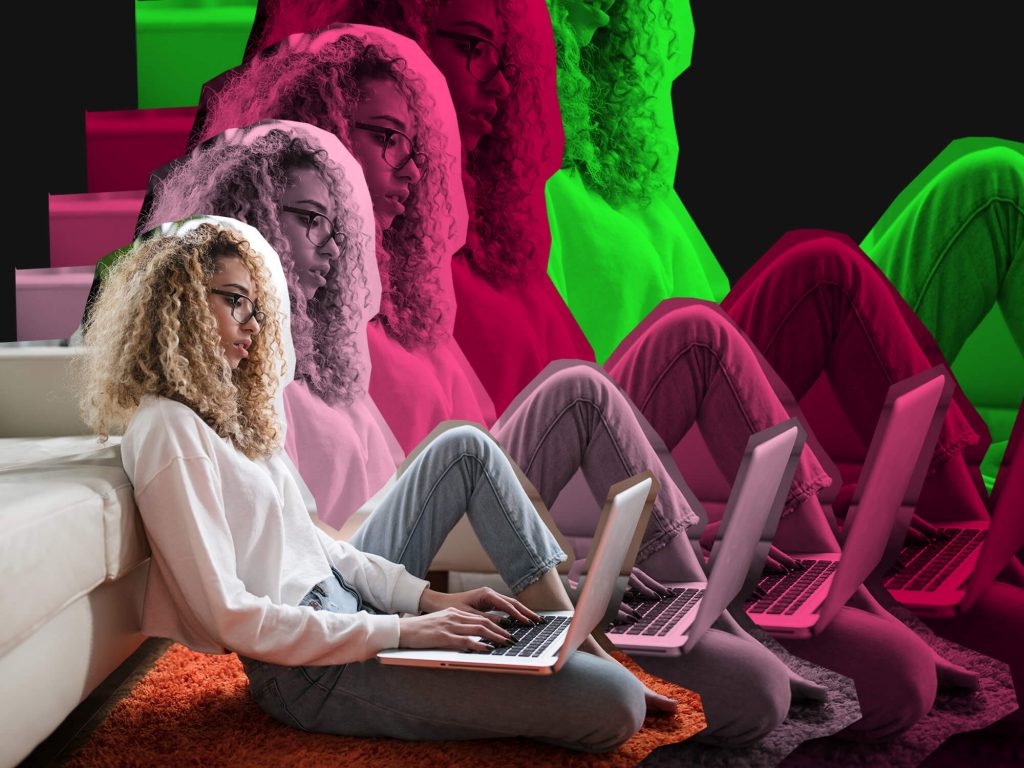 Responsibilities
Now that we know some qualities of a great graphic designer. We can focus on the responsibilities associated with a successful graphic designer. One of the major responsibilities when working with clients will be managing reviews and deadlines. This is usually done by establishing a timeline at the beginning of every project alongside the client.
Another responsibility for graphic designers will be capturing feedback during reviews to make sure you are creating what the client invisions. This where being a great listener will really come in handy. I find that it is so easy for graphic designers to ignore client feedback because they think their idea is better. In full transparency I have been guilty of this and like I said it is absolutely something that you can work on and get better with over time.
One of the last responsibilities a successful graphic designer will have will be to present their work to the client in a way that they can easily understand and digest. Yes, I said digest. As graphic designers it can be very easy to get overly 'nerdy' and assume that the client knows the same language or vocabulary as we do. In a way this responsibility of presenting is not only putting together a visually gorgeous presentation but also using language that is easy for the client to align with.
Success from home
Now that we have an understanding of some qualities and responsibilities that make a successful graphic designer. We can now go ahead and apply all of those to working from home. While many will immediately say working from home is a breeze, there is a level of difficulty that comes with it as well. Since you're not around your team or working closely with the client there will be less opportunities to bounce ideas off of each other in passing. Making sure you schedule plenty of time to review your work and get feedback will lead you to success.
Work From Home Tools for Graphic Designers
Since you will be working from your home there are plenty of tools that will allow you to collaborate with your team and your clients as if you were physically there with them. Below is a list of tools that I personally recommend using. Below this list you will also find a more indepth review of each tool.
Slack
Zoom
Invision
Adobe Creative Cloud
Google Apps Suite
1. Slack
Slack is a messaging platform made for sharing and collaborating with teammates and clients. With slack you can send messages and share files that will allow you to get feedback quickly. I remember the first time I used Slack and I was very impressed with how natural it felt to have a conversation with a coworker. Slack offers a free tier so you can download and use it without paying for it. Slack is becoming more popular amongst organizations and chances are some of your clients and teammates are already familiar with the platform.
2. Zoom
Zoom is a video communication tool that you can use for meetings over video with your clients or teammates. Zoom makes it easy to present work over video with others. Zoom has become very popular recently and it is being used outside of the office as well for friends and family to connect over video.
3. Invision
Invision is a great tool for reviewing work and also capturing feedback from clients simultaneously. I first used Invision while I was working as a product designer creating websites and apps. It is very popular because it integrates with a program called Sketch but since then it has also added integrations for apps like Adobe Photoshop. Invision offers a free tier but it is limited in the amount of projects you can share.
4. Adobe Creative Cloud
If you don't already have an Adobe Creative Cloud membership then I highly recommend you purchase a subscription today. You can use my link here for a 60% discount with your student or teacher ID. The Adobe Creative Cloud comes with all the apps and programs you will need to create amazing designs. Apps like AdobeXd come with the ability to share you work through the browser and also capture feedback for your projects.
5. Google Apps Suite
All of the Google apps are great for use when you are working from home. Google calendar lets you schedule and invite clients to meetings. Google docs allows you to share notes and documents with clients where you can both collaborate and leave comments. Google Slides gives you the opportunity to develop amazing presentations. And finally Google Drive allows you to keep all of it in one safe place so you keep things organized and never forget where you saved those last documents.
Companies That Allow Work From Home
With the unfortunate happening of the CoronaVirus, many companies have decided to switch to working from home and have seen major improvements in efficiency. Here is a list of a few companies that have recently switched to working from home.
Facebook
Google
Twitter
Square
Shopify
Microsoft
Spotify
PepsiCo
Slack
Box
Where To Find Work From Home Jobs
As the list of companies that are switching to work from home grows there will be more and more jobs for graphic designers to apply for. You can read our Friendly Guide Of The Most Popular Places to Find Graphic Design Jobs here. In case you want the quick list I have included it below.
WorkingNotWorking
Toptal
Linkedin
Coroflot
Fiverr
Upwork
Behance
Indeed
Wethemakers
Dribbble
Krop
NODESK
#epicjobs
If You Could Jobs
AngelList
Craigslist
Benefits Of Working From Home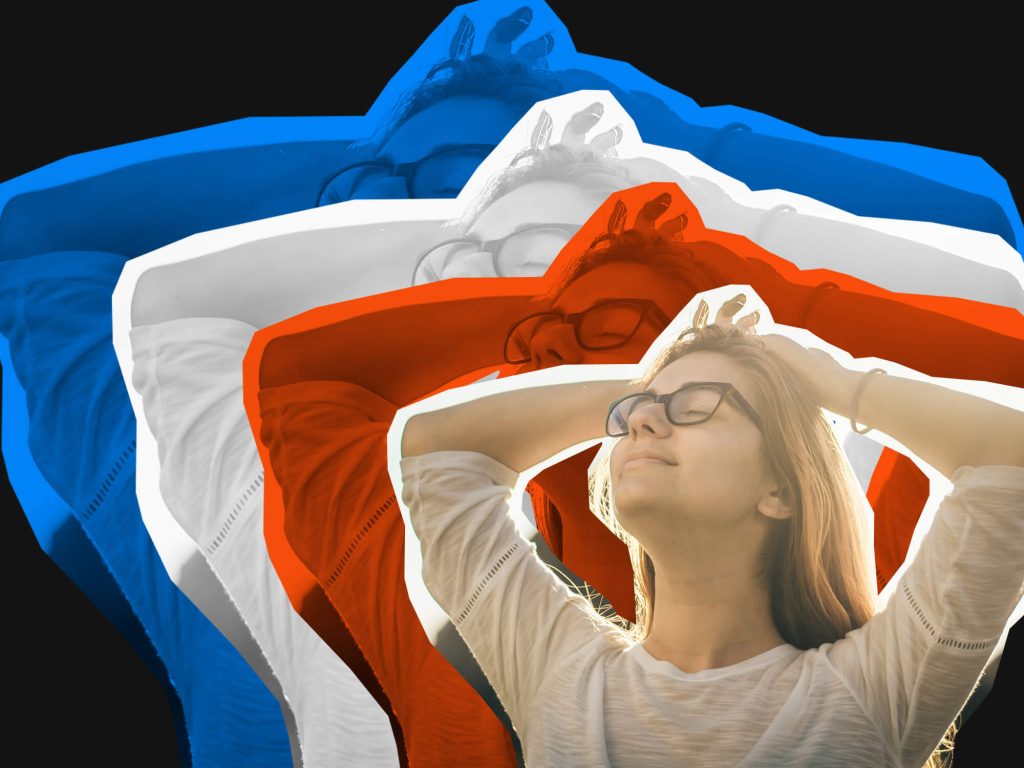 Working from home may be our new normal for a while but there are a ton of benefits that working from home brings. I personally can attest to some of these as I have recently made the switch to fully working from home.
Morning Routine
Working from home really allows you to establish and own your morning routine. While waking up for work used to consist of getting a quick shower in and packing a lunch before rushing to public transportation to the office. My morning routine has fully evolved to allow me to feel less stressed and more comfortable when logging on to start my work. I now wake up relaxed and I even start the day with a morning workout. The time I would spend getting ready can now be used to improve my well-being.
Saving Money
Saving money has also been a big benefit of working from home in many ways. Since I don't take public transportation into the office anymore I save on purchasing multiple train cards to get into the city. I also save big time when it comes to spending money on meals like lunch and sometimes even a second later lunch. Since I have a little more time in the day I can now go food shopping and plan out what I want to eat throughout the week so that I can stay focused. We all know how you can sometimes get distracted when you're hangry so I would highly recommend learning to cook some meals.
Overall Health
While I used to think that I enjoyed the morning commute into work because it was very much a part of my routine, it was also very stressful. Making sure to catch the right trains and dealing with the weather that day over time can definitely have an effect on your stress. Working from home skips all of that and I find that I am more relaxed because of it.
Conclusion
As graphic designers we are very fortunate that our roles and responsibilities allow us to complete them while not being tied to an office or location. As working from home becomes more accepted in different industries, graphic designers that can successfully complete their responsibilities will become more in demand. Have you recently had to work from home as a graphic designer? Do you have any tips that I missed in this article? Share them below in the comments and we'll make sure to update this article. Also if you enjoy this article sign up for our newsletter where we send you our best articles just like this one directly to your inbox.